With over 40 solutions built, Aptar Digital Health has developed a unique expertise in developing connected devices and Software-As-A-Medical Device.
Our design and development process implements industry standard such as IEC 62304 – medical device software – software life cycle processes. We combine agility with regulatory compliance; our ISO-certified processes aim at delivering state-of-the-art products and solutions while following the Agile Manifesto, relying on an iterative approach that encourages:
The solutions we build at Aptar Digital Health answer unmet medical needs experienced by patients and healthcare professionals (HCPs) every day. To address these unmet needs, we have developed a user-centric approach to analyze in depth patients' daily life, medical and treatment journeys, and HCPs' ways of working.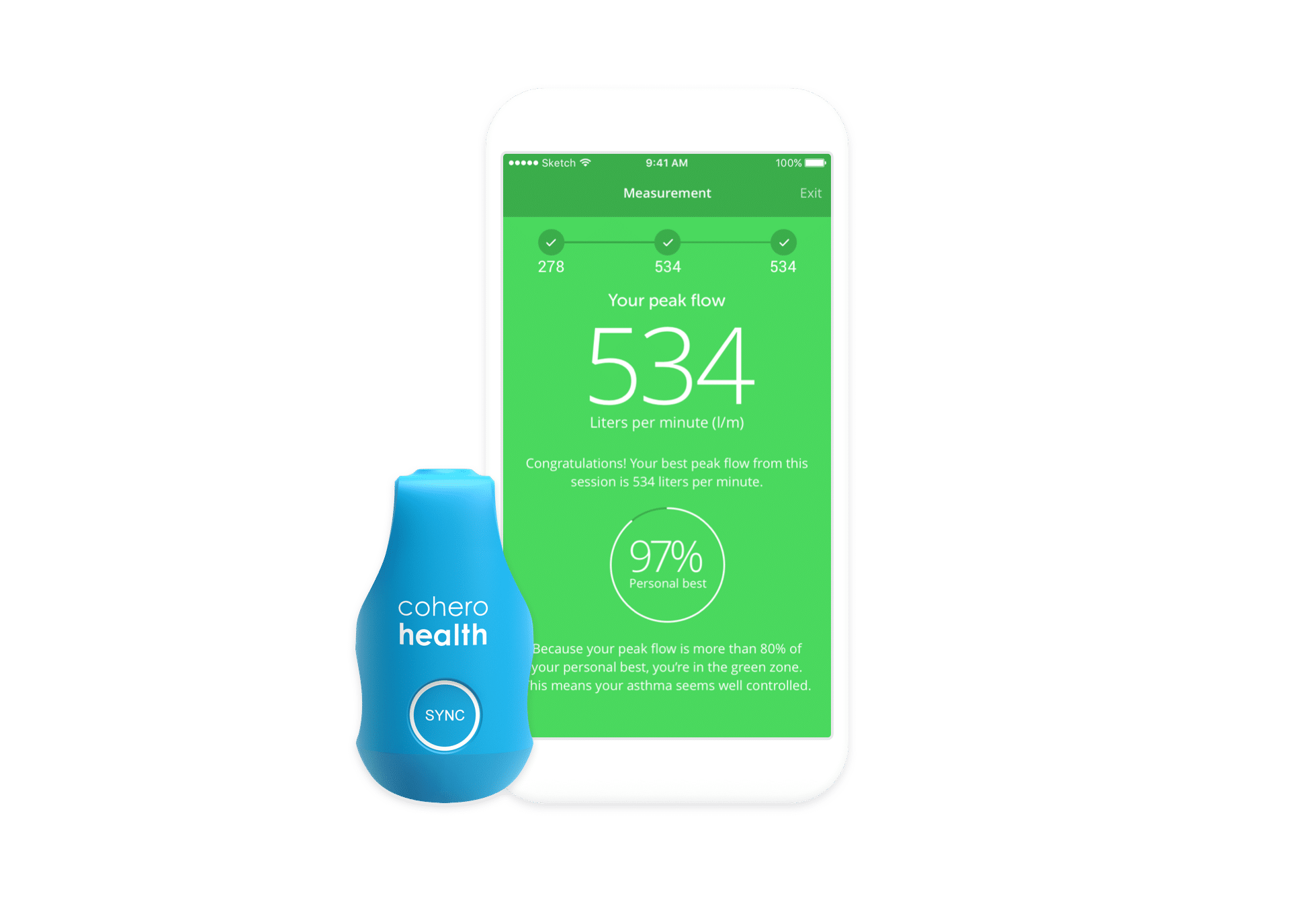 We focus on what is important for patients and what can help make their life easier. We consider the entire environment in which they are living and evolving, both at home and in the hospital. We develop solutions that are easy to use and to understand to guarantee high engagement and satisfaction.
Interaction: dialogue between functions is facilitated and project teams are inherently multidisciplinary.

Task  parallelization: the agile approach encourages tasks to be parallelized to constructively iterate on the solution.

Responsiveness : SaMD development requires to respond to change swiftly and accurately, while enforcing robust version and configuration management policies.

Customer collaboration : customers are involved in each project from day 1 and follow the project through its entire life cycle.
Your dedicated project manager ensures that your project fully meets your expectations in terms of cost, time and quality throughout design, development, validation and delivery phases.
In addition to traditional software project management, your project manager is able to coordinate all activities involved in medical device manufacturing (such as human factors engineering, product risk management or clinical evaluation), with the support of our subject-matter experts.

Safety and connectivity at the heart of our projects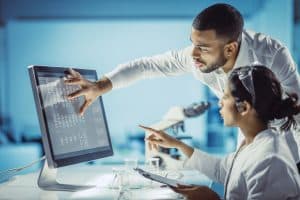 Risk management: Our approach is based on ISO14971 and has been proven across multiple projects of moderate to high safety risks (e.g. class C per IEC 62304). Our engineering approach is based on a systematic analysis of design elements and allows to:
Cover all potential sources of risks, including software failure risks, cybersecurity risks or use-related risks.
Assess risks based on latest regulatory guidance and directives.
Optimize the work of subject-matter experts, such as clinicians, leveraging robust tools and processes.
Connectivity: the architecture of our solutions is open in nature. Any digital solution must fit within a broader healthcare IT ecosystem to facilitate adoption and usage by end-users. This means integrating with medical devices (e.g., drug delivery systems, sensors and digital biomarkers), third-party software (e.g. ERPs, CRMs, SFAs) and EHRs/EMRs. We design and implement strategies to connect the products with a diverse ecosystem while maintaining compliance with applicable design controls and data privacy regulations.
We protect patients and their privacy
Our experts are at your side to raise awareness and guide decisions, right from the design phase, to ensure optimal user data protection and foolproof security.
Our in-house Data Protection Officer ensures that all our software solutions respect HIPAA and GDPR conformities to guarantee the security of our patients' data. The security of our platform and data relies on a dedicated team led by our Chief Information Security Officer, and on a process integrated on our Quality Management System.
We systematically assess risks linked to information security by studying the potential impacts of the exploitation of vulnerabilities on the integrity and confidentiality of data.
This process covers the product development phase and continues into the post-market phase. For this purpose, we leverage the FDA guidance (Content of premarket submissions for management of cybersecurity in medical devices, Post market management of cybersecurity in medical devices), AAMI TIR57, OWASP cheat sheets and NIST publications (CSF and SP 800-57), which include regular verification that cybersecurity controls are effective, especially by vulnerability scans and pentests.
The apps architecture is initially designed on the principles of defense in depth and segregation of data according to their level of confidentiality and access rights. These apps are hosted on public cloud infrastructures that have certifications such as ISO27001, SOC 2 or HITRUST CSF to ensure data security
We are proud of our Privacy-By-Design Approach
Our privacy-by-design approach implies the protection of our users' data from the very beginning of the project developments.
By doing so, we significantly reduce the risk of possible non-compliance with the requirements by implementing preventive measures to anticipate risk of data violation and faults. We forecast and actively address privacy and security requirements, so you do not have to.
Connected Devices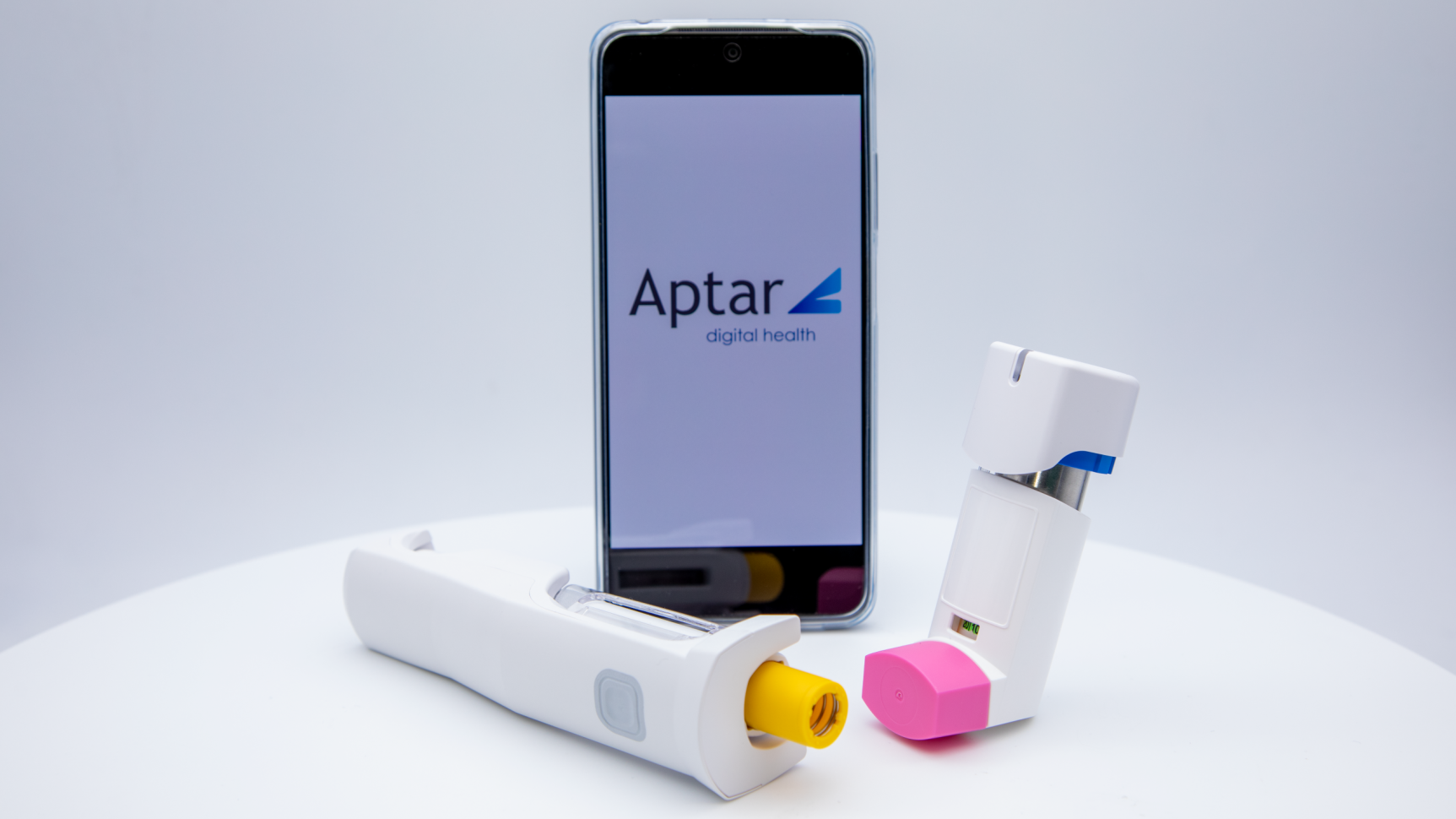 Aptar Digital Health leverages multiple capabilities in the design and development of hardware devices.
Our devices can meet multiple goals: measure vital parameters to understand patient health, track and improve medication adherence, support self-administration, instruct patients by providing training information…. We have self-funded a range of devices across multiple delivery routes that can all interface with our software platforms through Bluetooth connectivity.
As patients' needs evolve in time and they explore new therapeutic areas, we continuously expand the range of features within our core assets through internal R&D. Beyond our own capabilities, we believe that the best path toward a successful integrated value proposition is working synergistically with strategic partners. Therefore, we connect with third parties to make our platforms interoperable with other medical devices, software, and hardware, increasing the value delivered to our end-users.